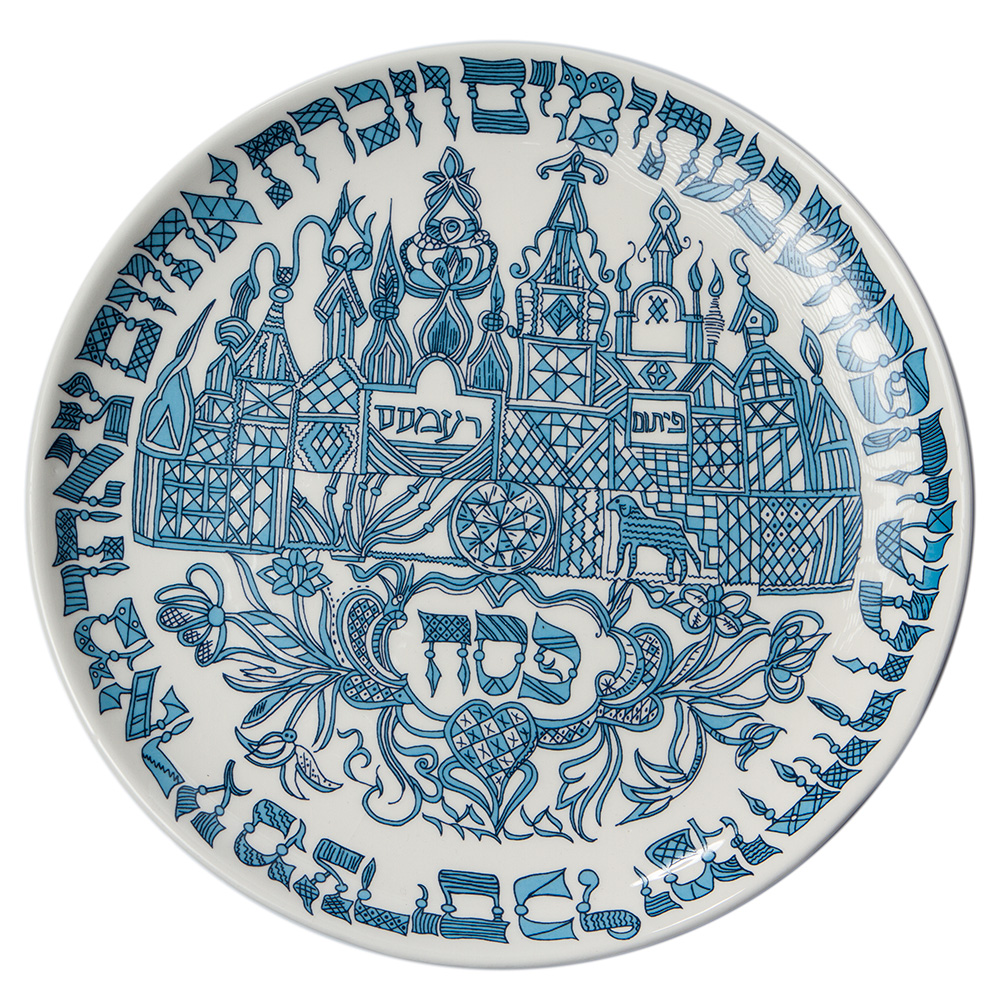 Pithom and Ramses Passover Seder Plate (Blue)
Inspired by a pewter plate made in Germany in 1769
Share
This elegant ceramic plate will add a festive touch to your Passover table – or beautify your home as a decorative object all year round!  

Pewter Passover plates were usually large and adorned with motifs relating to the festival, the Seder, and the Haggadah. In this example, the engraved line is a precise replication of the folk embroidery stitching found in Jewish crafts in 18th-century Southern Germany. Here, as is often the case in Passover Haggadah illustrations, Pithom and Ramses are depicted as European cities with towers and spires. 

The rim of the plate is adorned with an inscription in ornate Hebrew script that reads: "Keep the passover unto the Lord thy God . . . remember the day when thou camest forth out of the land of Egypt all the days of thy life" (Deuteronomy 16:1, 3).  

Diameter: 30 cm

Matching bowls also available for purchase.

Top-quality products

Every gift tells a story

Money-back guarantee

Your satisfaction is our priority

International shipping

From Israel to you

Sorry, no results were found for your search.