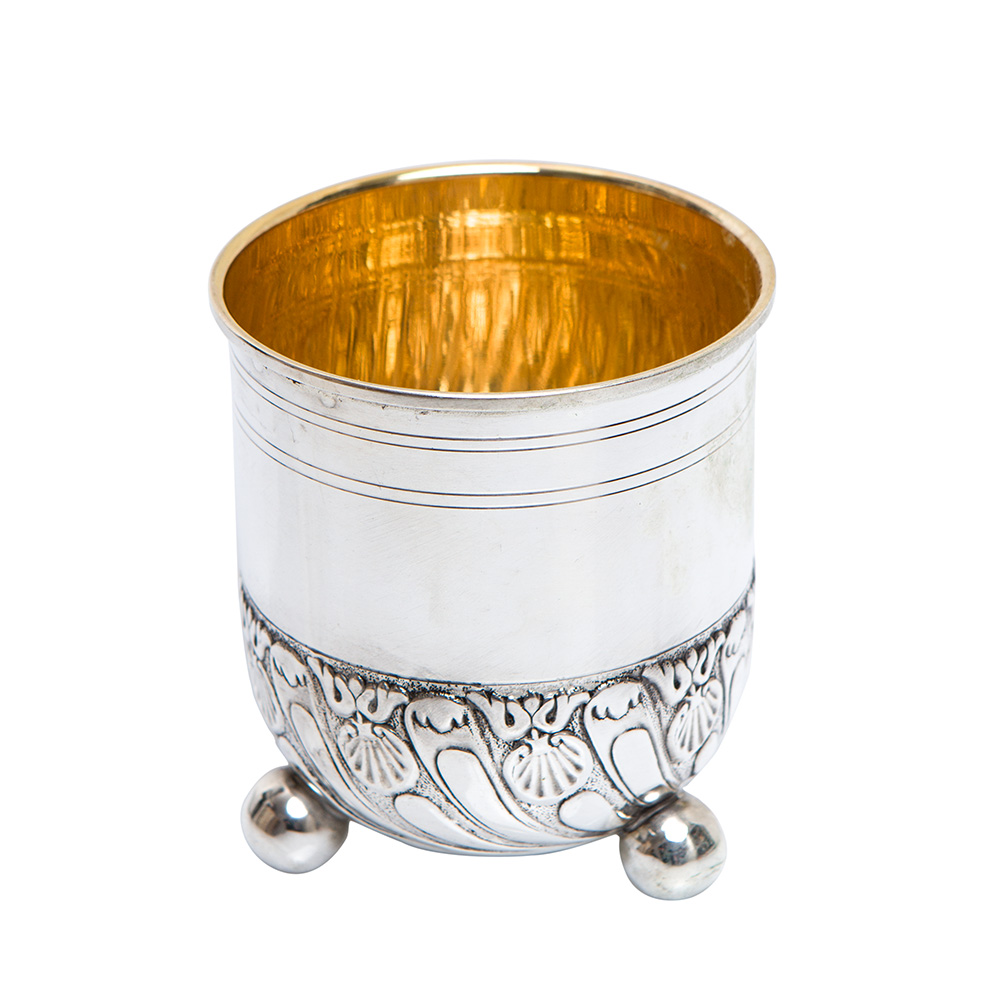 Kiddush Cup – Silver Plated
Modeled on a German kiddush cup, 1689 
Share
The original cup, kept in the Museum's collection, also rests on three spherical feet; similar cups were popular in Germany in the 17th and 18th centuries among Jews and non-Jews alike. The cup in the Museum collection bears a Hebrew inscription indicating that it was a gift to a rabbi from north Bohemia in the mid-18th century. 

Top-quality products

Every gift tells a story

Money-back guarantee

Your satisfaction is our priority

International shipping

From Israel to you

Sorry, no results were found for your search.