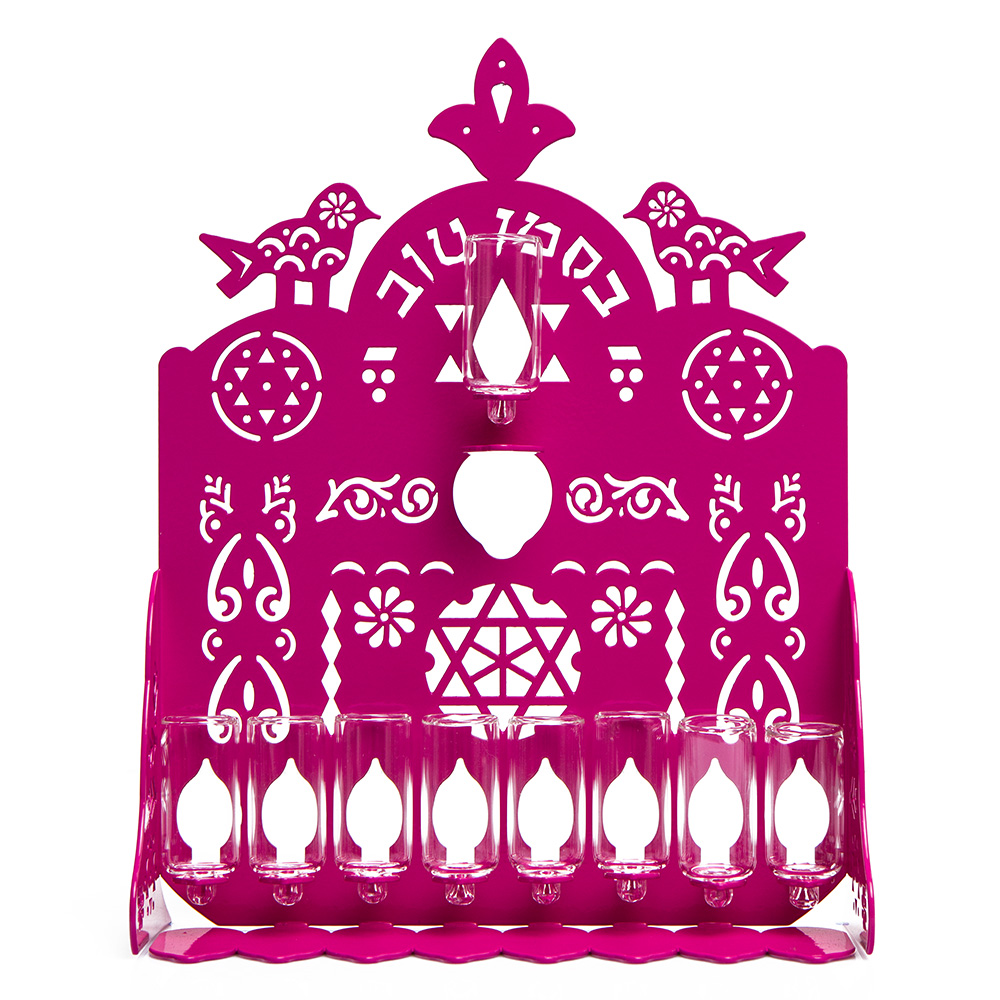 Cut Hanukkah Lamp – Pink
Modeled on a 20th-century Hanukkah lamp from Larache, Morocco
Share
This beautiful Hanukkiah features an intricate design combining a modern style with traditional motifs mostly drawn from the art of North-African Jews. As was usual in that community, the lamp was made from cut brass sheets. The inscription at the top – Be'siman Tov (wishing a happy marriage) – indicates that this Hanukkah lamp was made as a wedding gift, a common practice in Morocco. 

The original item is in the Israel Museum Collection

Top-quality products

Every gift tells a story

Money-back guarantee

Your satisfaction is our priority

International shipping

From Israel to you

Sorry, no results were found for your search.